Edukasyon at Home
5 Quests to Take Before the School Year Starts
5 Quests to Take Before the School Year Starts
It's that time of the year again. Konting bilang na lang sa countdown, pasukan na uli! Get ready to say hello again to typing our nights away writing papers and to memorizing numerous topics for a test.
But this year's going to be a little bit different, as we take on learning not within the four walls of the classroom, but from the comforts of our own homes. Even if this set-up isn't what we are used to, we can still do the same things to gear ourselves up for the school year: setting up our learning spaces, preparing our school materials, and even creating a study playlist. Kakayanin! Even better, Edukasyon.ph is here to help you get into your study mode through Quests!
Introducing Edukasyon Quests
Edukasyon Quests are a great way to explore the features of the Edukasyon.ph platform. Mas masaya ang learning with Quests, as you get to read interesting articles, watch intriguing videos, and even take online courses. And by accomplishing the tasks under a Quest, you earn coins in return, which you can use to redeem exciting rewards. To start, simply click on the Quests page in the Edukasyon.ph website to browse through a wide array of Quests all waiting for you! After choosing one, start on a task by clicking on it to be redirected to a new page. Once you're done, click the Complete Task button until you have finished all tasks.
Rewards, Rewards, Rewards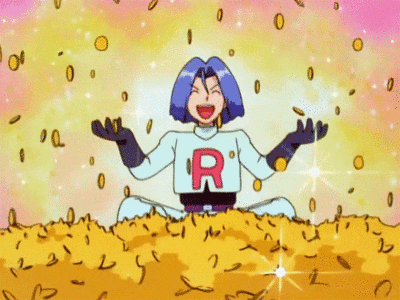 What do you get after successfully accomplishing a Quest? Apart from learning new things, you actually get to redeem rewards! Just head over to the Rewards page to see all the prizes that are up for grabs! Who wouldn't want to win something for all your hard work? From mobile data vouchers to shopping discounts, may reward na perfect just for you! Para makakuha ng head start on prepping yourself for back to school with Quests, here are some handpicked Quest recommendations:
Time Management
Hindi lang ito sticking to a planner and ticking off everything in a to-do list, because time management is a key skill that a student must have for school. By carefully planning your days and managing how you approach your tasks, you can definitely make the most of your time. Learn how to boost your productivity levels by taking this Quest.
Digital Communication
As the world gets smaller and smaller because of technology, digital communication has definitely become an important expertise everyone must hone. By learning how to articulate yourself effectively through digital media, you can hold meaningful and fruitful conversations with others. Super important ito lalo na't malamang online na gagawin ang mga report mo sa school this year. Through the tasks that teach you how to develop your communications skills, this Quest will surely help you become school and even career-ready!
Critical Thinking
In so many aspects ng life, critical thinking is a must-have. When it comes to decision-making and problem-solving, it's important to consider all factors and weigh in all options before taking the next step. Prepare to sharpen your thinking caps with this Quest!
Presentation Skills
Nothing else spells a killer presentation better than creative slides and a convincing delivery. In school assessments and work projects, the art of crafting quality stories is essential, lalo na this year with online classes. Study the art of presentation skills with this Quest.
Decision Making Skills
Making the best choice is no piece of cake. With all the considerations, options, pros, and cons you have to think about, it can take a long time before you come up with the final decision. But never fear! This Quest will show you the ins and outs of making decisions in no time! You will be able to use the skills in this Quest for real-life situations, such as choosing the right college for you!
So ready ka na ba? Take these Quests to prepare you for an even bigger quest–your academic journey this year!